RED – "Muse" – The sound design is focused and beautiful
Written by Staff on 13 October 2022
An ambient track that grabs your attention is indeed a paradox, and "Muse" by RED, does just that without fading wholly into the background or pushing itself blatantly into the forefront. You'd be hard-pressed to find a mellow and haunting ambient track this interesting and well-balanced. The more jangling elements are often just as beautiful as the calmer and warmer pads. Much of this owes to RED's melodic gift; she does not rely on drones to evoke beauty, as much as chord progressions and even simple riffs. RED is a musician from Poland living currently in London. Still looking for her own personalized style, she maintains her momentum with ambient, lo-fi and electronica flavors.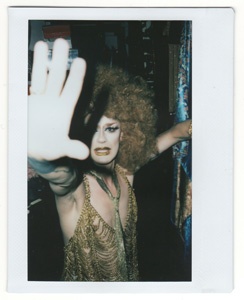 RED uses every nook and cranny of the stereo field, with a sound thick and dynamic enough to translate equally well through headphones or room speakers. In essence, "Muse" is similar to a cinematic experience, conjuring images inside your head. This composition isn't a formless piece of music. It has a definite core structure and a distinct melodic foundation that the listener can dwell on for the duration.
Those elements are really the true power that lies beneath "Muse". Nothing about it grabs your attention violently but rather seeps into your mind, steadily growing and growing until you can no longer ignore or resist it.
You'll soon being to appreciate every curve of the sonic template and succumb to each tonal color. It is this hidden beauty that makes the affection for "Muse", all the more exciting, and will keep you coming back for more.
The track is an easily digestible piece and extremely comforting for the listener. It's not often that ambient artists have their own original sound but somehow RED manages to create such an exquisite and exclusive atmosphere.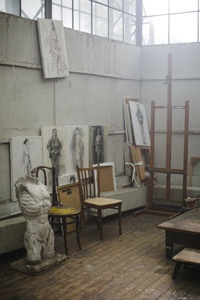 This is probably because she manages to blend in subtle Chillout flavors. With a solid set of headphones, the listener will be able to notice the sonic touches that really make "Muse" a special listening experience.
The sound design is focused and beautiful, as in many good ambient records, but there is clearly a strong compositional narrative going on, which gives it an extra edge in comparison to its genre sound-alikes.
RED keeps the layering deep and thoughtful, much like how a composer orchestrates an intricate piece of music, or a painter works with a palette of colors. "Muse" is a track you can play at full volume to grab all of your attention, or you can decrease the slider and let it creep up on you from the background.
"Muse" draws you in and makes you want to listen and feel. Comforting and soothing at the same time it encourages you to drift away into a haze of images brought to you by the music. Not only does the song stand up as hugely enjoyable and sublimely well produced, but also it is a single, which serves as an early look-in to a highly interesting artist planning to impact the industry.
OFFICIAL LINKS:
https://youtube.com/playlist?list=PLlR3NwDlBwNwS5Ra4_ioA29lbnLl1KYM7
https://on.soundcloud.com/ZyefM
www.Instagram.com/red.sounds.ldn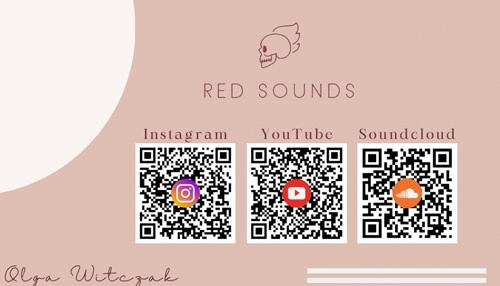 ---
Reader's opinions
---