Motivation in Music: How kl0siit's Lyrics are Empowering Listeners
Written by Staff on 13 April 2023
kl0siit, a rising star in the music industry, is a skilled rapper-songwriter known for delivering energetic and trap music that is sure to get audiences rocking. His music mainly consists of original, upbeat songs that cater to those who love underground rap.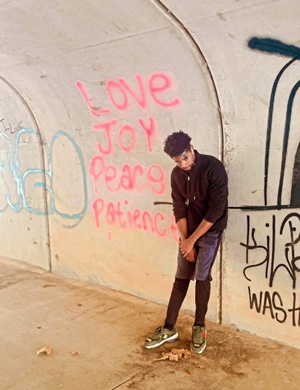 Unlike other contemporary rappers who often rely on profanity and vulgar language, kl0siit's music remains clean, and he frequently raps about motivation, leaving his listeners feeling empowered and proud of themselves.
One of the defining characteristics of kl0siit is his unwavering faith in Christ, which he believes is the source of all strength. His motto, "FOR SCARLIIT," serves as a personal motivation that drives him to greater heights. His first-ever album, released recently, marks a significant milestone in his journey, having made tremendous progress over the last few years.
Despite being relatively new to the music scene, kl0siit has already made a name for himself, with his music available on several platforms such as Spotify, Apple Music, Deezer, Soundcloud, and YouTube Music.
If you're a fan of hyper, trap music, then kl0siit is definitely an artist to watch out for, and his latest album "DON'T DIE DOROTHY" is a must-listen. So, check out his music and join the growing number of fans who are captivated by kl0siit's unique sound and style.
OFFICIAL LINKS:
LINK TO ALBUM: https://on.soundcloud.com/tsRfMRiAX2EpHJ359
https://www.instagram.com/kl0siit/
https://open.spotify.com/artist/1lmzrR1WyoCvDAvPt4VPRC?si=Kpukcj1AQSmqw52B8orgKA
https://music.apple.com/us/artist/kl0siit/1635386145
https://soundcloud.app.goo.gl/ykQrUfb58UHjbC5MA
https://mobile.twitter.com/kl0siit
https://patreon.com/kl0siit?utm_medium=clipboard_copy&utm_source=copyLink&utm_campaign=creatorshare_creator&utm_content=join_link
https://www.tiktok.com/t/ZTRRbjGxV/
---
Reader's opinions
---