flat7 – "yoki" leads us towards an elusive higher sonic power plane
Written by Staff on 3 December 2022
flat7 is an anonymous artist of which little to nothing is known. We recently came across his single "yoki", which is an eclectic mix of ambient, downtempo and 8-bit music. Sprouting a blend of kinetic sounds and effects, warm keys and a delicate vocal melody, the sonic offering makes for a rich, transporting headphone listening experience unto itself. It's delicate balance of gentleness and vibrancy, of skittering sound bites and meditative mellifluous tones. Electronic glitches and dreamlike patterns convey vitality, motion and grace.
With its exquisite overlapping vocal lines, "yoki" comes off as passionate love song about longing and desire, played in rewind mode, on a vintage analog compact cassette recorder. This type of chill aura mixed with juxtaposing angular sounds is challenging because so much of the work can be forgettable and just an infinite loop of bombastic noise or mellow elevator music, but not "yoki".
flat7 knows how to layer things just right, take away when necessary, and sprinkle in just enough to keep your full attention. For those just stumbling upon the artist, you are about to be welcomed down a sublime rabbit hole that will delight you and keep you digging for more. Even in many, many years of innovation and outside-the-lines musical thinking, we never quite get to hear it all. There is always a surprise artist around the corner.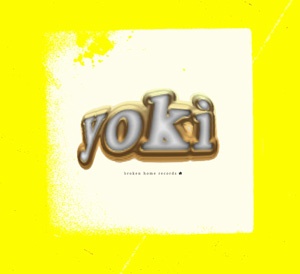 Such is the case with flat7. I'm not talking about the intangible representation of his persona, but his actual music. The experimentalist's gentle vocal vibrations have been captured to fit with the strange, orchestrated artificiality of the eclectic music world in which "yoki" resides. Suddenly we have an impossibly tangled arrangement spilling over with flourishing sonic candor and elusive whispering vocal lines. The voice soars high and beautiful, with the jagged tones continuing in the background.
"yoki" is emotional storytelling of a fairly high order. This is because the music is everything but simple. The amount of creative thought and effort that went into this recording is astounding. Not only is the song technically proficient, but it is also very atmospheric. flat7 easily creates the moods he needs, by way of the sounds, effects or the vocals. Despite some subtle pop leanings, "yoki" focuses on a far-from mainstream idea.
The fascinating contrast between the mellifluous vocals and the dynamic electronic backdrop leads us towards an elusive higher sonic power plane. A chilling, intriguing and hypnotic soundscape, "yoki" goes beyond explanation. The song is mellow, relaxing, lively and exciting all at once, and an essential release for any remotely interested fan.
No, flat7 may have not started a musical revolution, or redefined a genre just yet, but more bold and creative releases of this nature, will certainly point him in that direction very soon. With "yoki", flat7 has found a way to make something so unusual and creative to work, and quite frankly, it sounds fantastic. It will be interesting to see in which direction flat7 goes from here, and if we'll ever get to find out more about the artist.
OFFICIAL LINKS: Instagram @flat7th
---
Reader's opinions
---