22-year-old independent artist Henny hails from the small town of Portsmouth Ohio. Inspired by the likes of Lil Wayne, Kayne, Eminem, 2 Chainz, Polo G, Tee Grizzley, Kendrick, J. Cole, and 50 Cent, etc., he dropped his first single in May 2021. Henny's gift, besides his ability with the pen, is how he makes words rhyme that seem like they won't. It's because of his preciseness and skill, and his flows that switch gears so nimbly. Moreover, his wordplay is plentiful enough that it's easy to grant him a poetic license. His rhymes sound so natural that every song feels as much an extension of his soul, as it does a purposeful construction. Henny is one of the brightest and damn sure one of the most intelligible of his contemporaries.
Henny's new single "Rosé" radiates panache and expense in its lush but understated piano-driven sound, framing his skill  as the bridging factor between his generation and the one before. It's a solid technical showing, and some of the best music that Henny has made to date. Henny commands a particular kind of controlled energy that sparks even the most standard of rhyme schemes and cadences into something so electric that it seems self-aware.
"Rosé" finds Henny doubling down on this self-aware modus operandi and using it to push his sound in a catchy and bouncy direction, which is both typical and atypical to the pre-established, conventional formula used by his peers.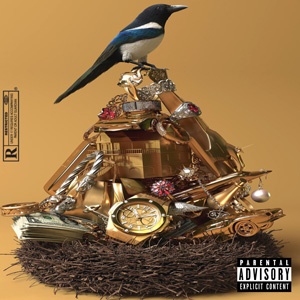 That is to say, that "Rosé" maintains all the ear-warming elements of the current trendy hits, while Henny adds in his mesmerizing delivery, which snaps every word into place. The track sees Henny talking loudly and confidently.
By the time that the track wraps up, the rumbling bass-driven beat with its skittering hi-hats and the surefooted pace of Henny's delivery will have won you over. He is going after a contemporary aesthetic that works, and it leads to a technically sound track, without any obvious flaws that detriment from it. Henny emerges as an exciting prospect with "Rosé", wasting little to no time showing off his skillset.
Henny does not make the mistake of shamelessly trying to reach for radio spins, but all the ear-catching elements are in place on "Rosé" anyway. However, he did so without losing himself along the way, as he is clearly reaching for a wider, more expansive platform of listeners, but in a creative way, and he's headed in the right direction.
"Rosé" rides on a haunting, stop-start beat, which leaves ample space for Henny to unfold his straight-talking narrative. Lyrically direct and technically virtuosic, Henny's favorite move is finding the core of his flow and digging into the verses.
Not only is "Rosé", Henny's most interesting material yet, it reveals how hard he works to step up his craft. Henny is unique from his new wave brethren, but also falls beautifully in line with the sound these artists have cultivated. The magnetism of the track is that Henny's reality creates compelling music. There is no doubt that Henny can rap and he does what we expect of him on "Rosé", extremely well. There is truly no slowing down for the Ohio spitter.
OFFICIAL LINKS:
www.twitter.com/740Henny
www.instagram.com/740Henny
https://www.facebook.com/740Henny/
https://open.spotify.com/track/5fU2BdbLr1LUviVIeYdvh3?si=v-sdv-2AQdKATVYbAm3vsQ
https://youtube.com/channel/UCmMVu0QMWKbyUv3ukFsPeGA
---
Reader's opinions
---