JayGreen – "Gyalis" brings his musical vision to the global table
Written by Staff on 24 October 2022
Singer-songwriter JayGreen brings us his fusion of Afrobeats, Afropop and the Dancehall feel. His first single project "@Mi Like", was released in 2019, garnering him thousands of listeners on digital platforms. He followed that up with "Boompa", "Poom", "Fi Real" and the 2-track EP "Pressure", with George Adogu, which kept on fueling his momentum. Now JayGreen delivers his latest solo project "Gyalis", which is another 2-track recording that promises to propel his career forward.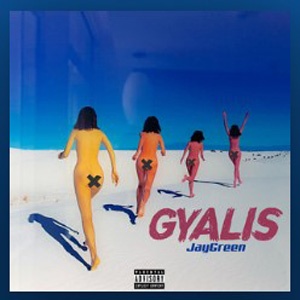 JayGreen presents us with a recording chock full of unforgettable melodies and hip swaying rhythms, while emerging with an unexpected lyricism of a man comfortable with his passion and desires, and willing to use his music to elaborate on his sentimental baggage for our entertainment. There is no doubt that "Gyalis" possesses all the ear-warming elements to infiltrate contemporary popular music and influence the global cultural landscape of our times.
JayGreen is able to produce a personal soundtrack that is at once relatable and also musically rich. The opener, "Nice Up" immediately sets the mood and tone of the record. Skittering percussion, thumping kick drums and shimmering keys, form an enchanting foundation for JayGreen's mellifluous vocals. The mood is sultry and summery, while the rhythm and the voice is sanguine. The track encapsulates JayGreen's all-embracing sound, which is really captivating and easy on the ear.
It's evident from the opening track that JayGreen does not want to be known as one of many – he strives for a style and approach, that is unique to him. He doubles down on that promise with the second track, "Vibes", where the electronic synths and resonant basslines play a bigger part in the soundscape.
Combining his signature butter-smooth vocals with the dynamic production, and lyricism that we can all relate to, JayGreen provides an intoxicating sonic remedy for nebulous and distressing days.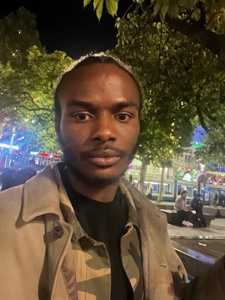 Blending African sonic traditions with electronic and pop sensibilities, JayGreen brings his musical vision to the global table. Having said that, JayGreen's authenticity is key to his success, even with beats designed for international dance floors and sound systems worldwide.
Production wise, the instrumentation is strong but never overpowering, allowing JayGreen's voice to be the star of the show. Listening to "Gyalis", you don't get the sense that he was just trying to make a hit record or simply rack up streams.
You can tell JayGreen put his heart into the "Gyalis" project and actually cared about it. Overall, this recording is absolutely gorgeous, meticulously written and tailored to perfection. JayGreen leans into this languid and rhythmic fusion of beats with ease.
His inimitable charisma and innate ability to craft earworm melodies ultimately take these tracks to a higher plain. JayGreen sinks into each song and dominates it with his performances. "Gyalis" is another important step towards establishing and cementing his global identity.
OFFICIAL LINKS: https://instagram.com/Realjaygreen
---
Reader's opinions
---