"King of Spin" provides a captivating first encounter with Paul Hulm
Written by Staff on 12 April 2022
The "King of Spin" EP by Paul Hulm is something special. A record made how they used to be but taking full advantage of today's tech wizardry in production. This is music in its most pure raw form. It may be acoustically and organically driven in essence, but that does not mean it isn't occasionally raucous. The production ensures that every nuance and note uttered or played by Hulm, is crystal-clear and balanced. Hearing those guitar strings and vocal cords vibrate and blend together so crisply, is a wondrous thing in the age of electronica. It's the acoustic instruments that dominate the record, showcased on songs of warmth and beauty that is refreshing for these times. Paul Hulm is an extremely talented and tasteful guitarist. His accompaniments are always dynamic and include a melodic component, which sit so comfortably within his songs and voice.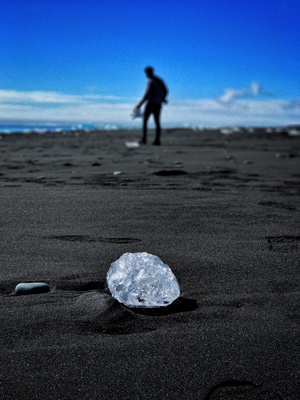 Paul Hulm is a singer-songwriter from Ireland and currently one-half of the Behan Brothers Folk duo. Paul's "King of Spin" EP is his first release in 2022, and besides making music for release on the Xing Records label he is active in making music for film & television projects.
"King of Spin" is both a, 'headphones-on-shut-the-world-out' or a 'turn-it-on-and-turn-it-up' kind of recording, depending on your mood, and will leave listeners feeling inspired and hopeful. It shows Hulm's maturity as an artist, and ability to connect to his listeners through a variety of topics.
The EP opens with the title track, "King of Spin", which is probably the most accessible and all-embracing song on the recording. It features Paul's daughter –who is following in her father's footsteps, with her musical talent – on vocals. Her performance stirs up an ethereal and longing ambiance, and certainly offers a different experience than listening to Paul on his own. The track immediately sets a warm and vibrant tone to the proceedings.
"Sea Coast Girl" sees Paul Hulm turn up the energy and groove, with a tune which is both melodically infectious, and rhythmically relentless. Hulm is a true singer-songwriter, who gravitates in, around, and even away from the simple folk genre.
If anything, he borrows elements from elsewhere, and elevates these aesthetics by integrating his own personal indie undertones, which lends a distinct substance to his acoustic driven sound.
On "Silver Strand", Hulm is in full instrumental mode, where folk, blends with classical and ambient music connotations. As the song plays, you can almost touch the atmosphere that lifts through Hulm's flowing, extended guitar articulations.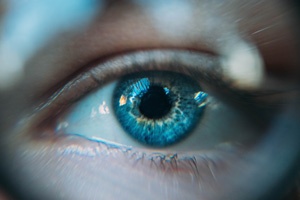 Ultimately, all the songs progress in this fashion, baring Paul Hulm's musical soul. He has an outstanding natural ability to craft meticulously dynamic songs, and he has done so with breathtaking results on this track.
"Something Special", again turns up the rhythmic dial, as Paul Hulm locks into a serrated guitar strum that drives the momentum of the song. Hulm's vocals also hit the perfect pitch and tone to maintain the song's catchy propulsion. The closing track, "You've Got The Right Thing" is wrapped up in a soulful and bluesy aura, with Hulm's guitar adding a series of impressive improvisational embellishments to the arrangement.
With songs that place equal emphasis on both artistic attitude and sonic ambiance, the "King of Spin" EP provides a captivating first encounter. The recording comes across as vibrantly supple and soothing, as it is stripped of the extraneous trappings and overwhelming baggage most modern records carry inside the trunk. "King of Spin" is a fantastic and magical work of elegant yet earthy music, from an artist who writes and performs from the heart and gives it his all.
OFFICIAL LINKS: XING RECORDS – FACEBOOK – INSTAGRAM – SPOTIFY
---
Reader's opinions
---