In over two decades, the Cologne native, Nik Nova, has weaved his way through progressive and alternative rock, to indie, post-hardcore, blues and reggae, as both a solo artist, and part of various bands and projects.  On his new solo project, "At The Crossroads", he returns to his musical roots, and singer-songwriter foundations which are infused with blues, rock, grunge and folk influences.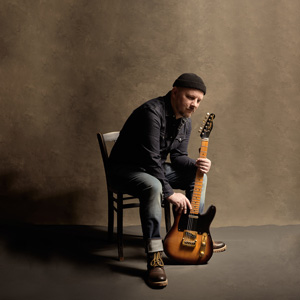 Speaking on the driving emotional core of the album, Nova explained: "Loss and grief, the desire for a better society and time, longing, anger, fear and insecurity: there is hardly anyone who does not feel all this at the moment. I hope my music can be a catalyst to confront these issues in a healthy way and ultimately take something positive from it," he said.
Conceptually, Nik Nova stays true to his caring heart in material that conveys powerful messages without knocking the listener over the head with them. He confidently controls the sound. He allows the sturdy organic soundscapes to gel with his expressive singing and lyrics, on songs that feel fresher, more alive and socially relevant than you would expect from many performers today. "At The Crossroads" is a stirring, inspirational release.
Nik Nova's appeal is has just as much to do with his lyricism as it has to do with his musicianship and vocal prowess – if you're not a lyrics-oriented listener, you will miss a fair portion of his greatness. Nova writes beautiful hard-hitting words, both contemplative and philosophical.
"At The Crossroads" confirms that Nik Nova's is a true master of his art. His vocals, musicianship, songwriting, along with his awareness of the human condition is evident all the way through. As, with any releases from the best singer-songwriters, this album invokes thought and introspection, not only about the world we live in, but in and of ourselves, and our place in it.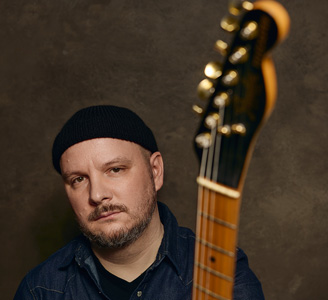 Right from the opening tracks, "Breathing Hard", "From Empty Rooms" and "Weightless", Nik Nova lets the music shine throughout, bringing a certain elegance, muscle, grit and punch to his songs. And while the music here, celebrates Nova's strong melodies, it's really the power of his voice that marks him as a cut above the rest.
By the time you press play on standout gems, "Burial Of A Lover", "Ghosts Of Puget Sound", and "Quiet Man", you are fully captivated Nik Nova's resonating voice and the haunting traces of Tom Petty's ghost.
As the album steers its way deep into the second half, it develops some more vocal muscle, as Nik Nova soars his way through the title track, "At The Crossroads", with both an abrasive and wailing delivery. As the song climaxes, Nova throws in a tremendous coda unpacking the potency of his vocal cords.
"Call My Boat" is more hushed in the beginning, riding on clean, picked guitars, before unfolding into something more expansive and visceral. The jangling guitars continue to drive the momentum on "Dead'N'Gone", where Nik Nova's high-flying vocals never let up. "Canadian Skies" finally winds down the tone and atmosphere with its Americana tones. Nova's soul-searching bluesy voice flips in and out of falsettos and into raw grit, with effortless ease.
Nik Nova's greatest strength is his ability to move people with his voice. Especially when it elevates into emotion-filled crescendos of melodic bliss. "At The Crossroads" is a release of prime quality.
OFFICIAL LINKS: WEBSITE – TIMEZONE RECORDS
---
Reader's opinions
---