EDM has undoubtedly made its mark in modern-day music and become a mainstay. In recent history, we have seen producers topping charts worldwide and gathering billions of streams for their tracks. Moreover, younger, teenage talents have begun showing their technical wizardry and making gigantic progress in the scene. One such talent is sixteen-year-old PRUZ, who is quickly making waves with his infectious energy behind the decks coupled with his high-octane music releases, such as "Runaway", "Falldown" and "Wonders".
"I love music with a passion and sometimes I'll go into my studio to create tracks that brings hype and happiness to people who want it," says PRUZ. "My goal is for my music to be heard and to get better and better at my practice, so other people can enjoy what my music is like," he concludes. That is exactly what he achieves with the single, "Chasedown". The sonically gifted young music producer offers you a great opportunity to jump out of your seat and dance, creating an atmospheric synth fusion like no other.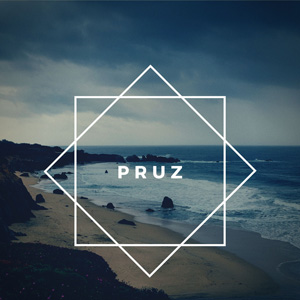 The credible house groove of "Chasedown" underscores a set of blistering synths that meld and melt into dripping streams of molten motifs. The angular shards of sonic passion highlights PRUZ's dynamic musical vocabulary, as both the dulcet and soaring tones of his keys resonate like thunder. The single finds PRUZ turning his synthesizer into a squelch and acid machine while maintaining his unique ability to create a melodic sonic world within a track.
PRUZ frames his synths with echo and a booming kick drum that resonates long after the track runtime. Proving once again, he's someone worth paying attention to, regardless of his age and time on the scene.
PRUZ is possessed with an innate talent to work a dancefloor into a frenzy without the aid of any vocal phenomenon featured on his tracks. He knows exactly what buttons to push creating his own music and does it with considerable aplomb on "Chasedown".
Running through PRUZ's playlist it quickly becomes clear that loud dominant synths are his thing. He understands that synths can take you on a head-trip, creating deep musical arrangements that work brilliantly at home as well as in the club.
Hence, an insidious synth line weaves its way through your body on "Chasedown", followed by a healthy smattering of sonic surprises. This is electronic music for the mind and body, as the single marries kaleidoscopic, synth-laden motifs with a pulsing beat in a fashion that could be recognizable as the producer's signature.
"Chasedown" feels like a culmination of PRUZ's recent stylistic explorations and interests. It presents the artist operating at his most focused, highlighting his strongest qualities as a spark of modern EDM.
In PRUZ's capable hands, the emotive, melodious synth lines head towards feverish climaxes. If PRUZ's aim with "Chasedown" was to create a record with a real dynamic, then he has succeeded. It sits together as a cohesive composition rather than a fragmented collection of instrumental moments. PRUZ is shaping up nicely as a fresh new talent.
OFFICIAL LINKS: SPOTIFY
---
Reader's opinions
---