Simeon D. Mans – "Ambitious Dreams (Don't Let It Fool Ya)" – hard-hitting, incisive and introspective art
Written by Staff on 20 September 2022
Born in Miami Dade and growing up in the area known as Robbin Hood, Simeon D. Mans is the last-born seed of ministers of the true words of Christ. Instilled at the core of his morality was 'The Golden Rule' – "Do unto others as you would have them do unto you". Possessing a keen thirst for knowledge, Simeon excelled academically, and during elementary school tested in the top 3% of the Florida Standardized Test. By the age of eight, he was sought after by specialists and educators, to participate in programs of gifted studies.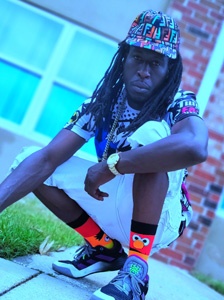 The same year during routine surgery, Simeon flat lined for several minutes on the hospital table. Shortly thereafter, he was found to have a 140 IQ, and was transferred from his home to school to a full time gifted gifted-magnet program. Though he excelled academically, he struggled with behavioral problems wise, impulsive decision making and lack of attention control.
Fast-forward to today, we find Simeon D. Mans – a former member of the local group SMOKEHOUSE ENT., hard on his grind, following his passion for music, rhythm and rhymes. His single, "Ambitious Dreams (Don't Let It Fool Ya)" clearly highlights his artistic wares. Simeon words are as poetic as they are raw. There are light moments, and there are dark ones, with genuine emotion through them all, as he lays out his story of struggles and ambitions.
Simeon D. Mans flexes his breath control, his melodically twisted delivery and his impressive lyricism. He is both a razor-sharp performer and a powerful lyricist who has a story to tell and leaves you hanging on every word. "Ambitious Dreams (Don't Let It Fool Ya)" is one of his most accessible and catchy records, but accessible doesn't mean watered-down. It's hard-hitting, incisive and introspective art.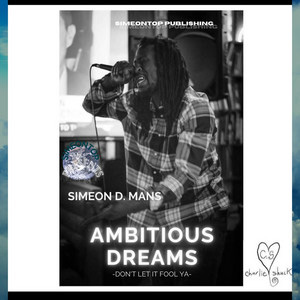 The production provides Simeon with warm, rich and slapping beat that many new wave artists would die for. It may be one of the slickest backdrops that Simeon D. Mans has worked with, but he knows exactly what to do with it, without sacrificing any of his usual rapping values. Simeon has put together a track where he brings the grit of street rap to shimmering, hummable production that you don't need to be a hip-hop head to get behind.
Simeon D. Mans has figured out how to make music that is accessible, while keeping it as honest, hard-hitting, and technical as possible. Ultimately, he knows how to make music that sounds familiar and fresh at the same time. "Ambitious Dreams (Don't Let It Fool Ya)" is full of highly detailed rhymes, a knockout hook, and staunch realism, while holding your attention the whole time.
It's been a bad and troublesome couple of years for a lot of reasons, but there have been upsides and one of those upsides is the unstoppable music-making machine that brings forth talents such as Simeon D. Mans to unsuspecting ears. If you're not listening to Simeon at this point, you're truly missing out on a compelling artist.
OFFICIAL LINKS:
https://musics.to/Simeon
@Simeontop847 ig
@305Simeon ig
Simeontop84 twitter
Simeon Muzic FB
---
Reader's opinions
---