Standing By… – "Chaos Theory" – creativity, bravado and artistic camaraderie!
Written by Staff on 2 November 2022
Akya, Daylon, and Rece piece together their individual styles into a working piece of collaborative art known as Standing By… On becoming friends, the East Texas-based crew launched their ambition to build a legacy in music. They honed their acquired skills and innate talents, until it gelled together to form a unit that feeds off each other's individual strengths. Their creativity, bravado and artistic camaraderie, propelled them out of the gate at break-neck speed. The momentum carried them through a series of releases that reaches its captivating apex with the 6-track EP "Chaos Theory". Here flawless lyricism, spellbinding deliveries, and incomparable wordplay blend with magnetic production to create a stratospheric track list.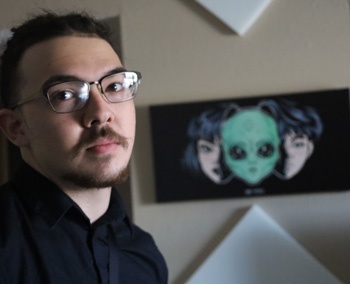 From the opening track, title track, "Chaos Theory", it soon becomes clear that Standing By… will soon be turning heads and breaking necks throughout the rap scene. The spoken word intro underscored by an atmospheric and cinematic production slowly expands before exploding into the dark and booming "Billy Joel". Verses flow into one another, and each performance is instantly memorable as Akya, Daylon, and Rece turn on the heat. The song demonstrates an unparalleled understanding for each other's talents.
"Run" rides on a growling bass driven beat with skittering percussion that blends trapmetal and industrial influences. It's sure to make a permanent stamp in the industry, uniting exciting genres together with power, determination and confidence. Musically, it perfectly fits together regardless of the juxtapositions. Standing By… rollout a mix of machine-gun rhymes and dark, harsh vocals for a transcendent listening experience. Everything comes through crystal clear and has a knockout punch to it.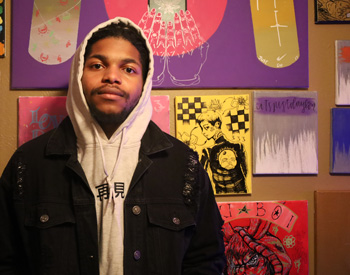 "Red Rum" is laser-sharp and articulate while also being grand in its vision and ambition. Standing By…elevate each other to harness the spotlight, as they rattle off rhymes and drop sticky catchphrases with effortless ease. Their ever-shifting aesthetic makes them one of the most invigorating rap prospects on the scene right now. Though it sounds like a wildly rambunctious arrangement, everything from the vocals to the beat on this track, feels crafted with meticulous detail. Take one listen and you'll understand. It's a constantly-moving collection of sonic emotions.
Standing By… waste no time with subtleties on the hard driving "Villian", as they pile on the pressure with harsh growling vocals in support of the cleaner more conventional rapping. Many artists will dabble in the conventions of blending genres rather aloofly. Their lack of mastery at all of them becoming easily apparent. But the strength of Standing By… is that they are able to come off as amorphous, building their powerful multi-genre identity through each song. This track in particular drips with venomous and abrasive energy as it explores the crew's dexterous talents.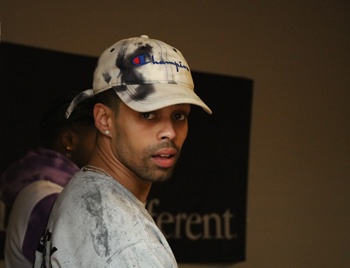 "See Me?" completely flips the template, as Standing By… bring the flavors of classic hardcore rapping from the golden era straight into the here and now. They will completely throw you for a loop as they play with pitches and flows on the fly, backed up by a big banging beat and ringing horns. Akya, Daylon, and Rece flaunt their mercurial styles, aptly weaving in and out of their slippery-tongued deliveries. The crew burrow themselves into the beat, and then explode into lyrical onslaughts. The variety of cadences have a jarring effect on the verses as they sweep you into their world.
All throughout "Chaos Theory", the prevalent vocal shifts that Standing By… present, come to grab your attention, and adds a new dynamic to each of these songs making them that extra bit more enjoyable than they already are. The deliveries associated with each beat has such high levels of energy they will keep you hyped. In fact, these songs would be exhilarating to see performed live. I had high hopes for the "Chaos Theory" EP from the outset, and Standing By… surpassed everything I could have expected. Hard hitting beats, plenty of dynamic flow switches, and impeccable genre blending. Akya, Daylon, and Rece, exist on a completely new level, and way ahead of the pack.
OFFICIAL LINKS:
https://www.tiktok.com/@standingbytv
https://open.spotify.com/artist/5KzFjHIgcXh9wXGYb6DyVj?si=xtniWtyASxWwRUVDgw1aKw
https://www.instagram.com/standingbymusic/
https://soundcloud.com/standing-by-860408353
https://www.facebook.com/standingbymusic
---
Reader's opinions
---