Taylor Rae is a 17-year-old independent artist from Cincinnati, Ohio. She has been writing since she was 9, and released her first EP, titled "23", on her 17th birthday, July 23, 2021. In August of 2020 she started her own natural herbal beauty brand called Princess Mudd that she still runs with her mom. Now set to release her album, "Dream Girl", on July 29, Taylor has already dropped three singles from the project, namely 'Caught My Eye', 'Act Like', and 'Goin' Ham'. The album will surely be aimed to set her apart from other female rappers and create a solid fan base eager to see what's next.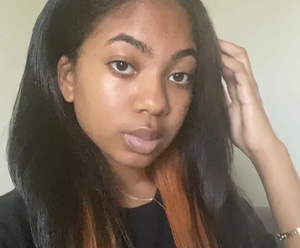 Taylor Rae's sleek confidence pours out of the gritty tracks, while her tenacious delivery showcases her growing skills. She uses thoughtful wordplay to create a seamless flow from bar to bar. Unlike many rappers, Taylor's words and pronunciations are always clear, and her messages are even clearer. She is able to trade out braggadocio for a slower pace, some vulnerability, and a more melodic, pop-induced sound, when she needs to.
'Act Like' instantly launches her slower stylistic aesthetics, as she gently slides into the candy-coated beat with a conversational flow, before switching into a melodic singsong chorus. her verses are smart, and she raps them powerfully, even in understated tones.
The power is in her crystalline execution, rather than any abrasive force in her voice. The slower beat, allows Taylor Rae to have a more intricate flow, which makes her narrative more emphatic and allows her lyricism to shine.
'Caught My Eye' switches the template, turns up the volume, and rolls out the relatable lyrics. Taylor Rae is at her best when she is given space to breathe life into a track with a mixture of her wordplay and soaring melodic inflection.
This is all possible on the pop anthem 'Caught My Eye'. If you haven't been sold on Taylor Rae yet, then I think this song would be the most important place to start because it covers the versatility of her skillset excellently.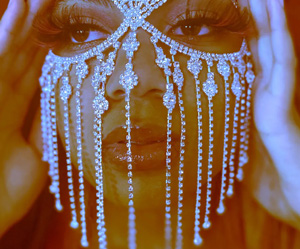 Being an undeniable beauty is something that makes you marketable, but the music is ultimately, what can make you a star in the business. Luckily, Taylor Rae has both, and she gives us another taste of her bravado on 'Goin' Ham'.
She unfolds her lyrical anecdotes over a throbbing beat and skittering hi-hats. Right now ladies are leading the conversations in the hip-hop game, and this track is proof of just why that is, as it captures Taylor's ability to shine.
It is clear that Taylor Rae is a young artist who, while skilled, is still very much in transition, determining exactly what she wants her sound to be. As she continues to articulate her craft and shape her identity, her technical skillset continues to buoy her releases.
In the meantime, she has already proven with these tracks that she is here to stay. The songs are an easy listen, showing her diverse range, and confirming that Taylor Rae is a young lady boldly seeking her place among the stars.
OFFICIAL LINKS:
https://www.instagram.com/highkeytaylorrae
https://www.instagram.com/princessmuddofficial
https://www.highkeytaylorrae.com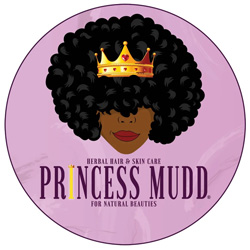 ---
Reader's opinions
---