THREE – "Bad Memory" – a modern R&B track with classic leanings
Written by Staff on 17 November 2022
While most R&B groups have already gone the way of the dinosaur, THREE are carrying their collective sound into the future, delivering songs that have all the potential of becoming the new wave standards. The trio's smoothly hewn harmonies and honest emotions, girded by powerful songwriting and astute production skills, does a fine job of recapturing the spirit of their illustrious and legendary predecessors, while at the same time moving the genre into the future. Comprised of Michael Corbin aka Corbin, Trey Thrower aka T3, and Wesley Weston aka Mr. Wes, THREE met and launched their musical journey due to a fortuitous crossing of paths.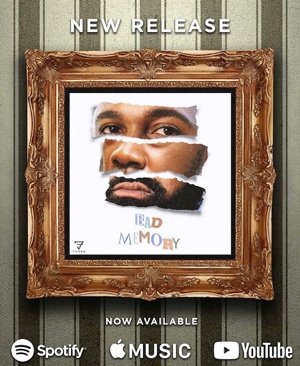 THREE has had a vast array of musical influences, however they accredit the pivotal influences and inspiration in their music to icons of R&B from across several eras, citing talents such as Brandy, Neo, Toni Braxton, Babyface, Tank & Jhene Aiko, as the essential influences in their music. Having said that, the music of THREE is distinctly their own. Right from the beginning of their latest single, "Bad Memory" fans know they are in for a treat.
The perfectly written song is an instant revelation of the immense talent these guys have and why they may be the greatest underground male R&B group currently in the business.
"Bad Memory" is a cinematic masterpiece that tells a story of love lost in all its afflicting glory, depicting nostalgic moments complete with heartache, a beautiful melody, and literature-like lyrics. The transparency in the storytelling allowing listeners to connect with whichever perspective relates to them.
The result is an all-at-once sad, sultry and soothing expression of the emotions that flow from heartbreak and loss. Vocally, THREE soar on "Bad Memory", switching lead vocal spots and sharing the most luscious harmonies, which bring moments of pure ecstasy.
Lyrically, however, is where I think the track really flourishes. THREE could have gotten away with lazily written verses and just let the production and the vocal performances do the talking, but a collective as meticulous as them would not let that happen.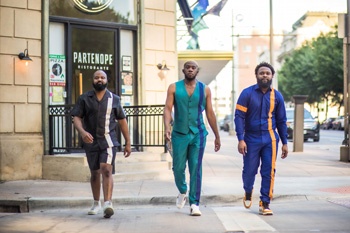 At its heart, "Bad Memory" is about how devastating the loss of a loving relationship can be, to at least one of the parties involved. THREE's performance is compelling, bolstered by an unwavering commitment to vulnerability and sheer honesty.
With this single release, THREE have established a few things. They're talented, driven, and able to connect and resonate with his listeners. Moreover, they are able to harness the full power of their abilities, as they set out to pave a path in front of them.
In a music industry dominated by flashy trends and repurposed nostalgia, it's an increasingly difficult task to determine what's real and what's posturing. Overall "Bad Memory" is everything you could want from a modern R&B track with classic leanings.
The production here is melodic, catchy and expansive. The vocal performances are stellar, and the song's theme and lyricism is easily relatable. With the release of "Bad Memory", THREE have built a clear lane to keep the core of their artistic skills visible to all.
OFFICIAL LINKS:
Website: https://linktr.ee/3Alphas
IG: https://www.instagram.com/threeofficially/
FB: https://www.facebook.com/OfficiallyTHR3E
---
Reader's opinions
---