Tim Karr – "Salvation or Bust" is is full of rock charisma
Written by Staff on 26 January 2022
There are many examples in popular music of stripping away the superfluity and getting back to the raw basics, but few get back to the raw basics of rock roll like Tim Karr does. After years of performing in popular Canadian bands like Seahorse and Marked Cross, he set sail to Hollywood, California. His first album released on EMI records, spawned the single, "Rubbin' Me the Right Way", which went all the way to #1 on some Canadian radio playlists. The video for the song was played regularly on MTV, Much Music and the Playboy Channel. Karr went on to tour with Richard Marx, before splitting from his management company and releasing music independently.
 Then came the "Triggerdaddy: Stereosonic Meltdown" project, co-written with Gilby Clarke and produced by Gilby Clarke. All-Star players included Gilby Clarke (Guns n' Roses), Brian Tichy (Billy Idol), Eric Singer (Kiss), Johnny Griparic (Slash's Snakepit), Muddy Stardust (L.A. Guns, Starfuckers, Gilby Clarke Band), Teddy Zig Zag (Guns n' Roses), Ryan Roxie (Glamnation, Slash's Snakepit, Alice Cooper), and Chad Stewart (Faster Pussycat).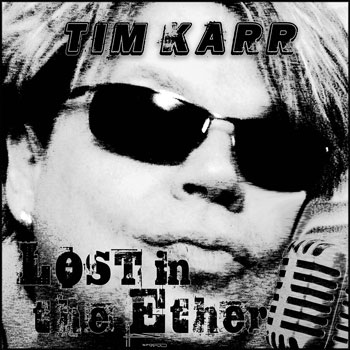 Tim Karr, who now resides in Los Angeles, later released what is considered to be his best solo work yet – the album "Lost in the Ether", Produced by Andrew "Malac" Milukoff and Karr himself. From the album comes the single "Salvation or Bust". The guitar driven soundscape hypnotizes the mind, while the searing emotion beneath the surface awakens the soul. The gradually snowballing sonic aggression of builds to a fantastically enthralling crescendo.
Tim Karr is full of charisma; he is a talented guitarist and singer, who writes impressively hard-hitting songs. His classic retro style gives his music its unique sound. Tim breaks down rock to its barest essentials and re-configures it into its purest most powerful form, which is a crucial part of his sonic aesthetic. Furthermore, "Salvation or Bust" performance does not have any of the pretension and self-importance one might expect from an artist of Karr's caliber.
Tim Karr steadily pummels through "Salvation or Bust" with stoic verve: the guitar work and Tim's vocals drive the momentum to hit a convincing stride. This kind of bold, honest, passion is what drives so many music geeks like me to still believe in the survival of rock as genre in the modern music scene. There's something vital about caring enough about one's craft to make a lasting statement, and that's what Tim Karr attempts with each release.
Tim Karr is an artist who wants to sincerely connect with his audience and that need for connection results in an intensely vibrant song like "Salvation or Bust".  There is a certain Bowie-like tension in Tim's voice, which adds fuel to the already blazing fire, and once the guitars kick in, the song's edge of menace, mirrors a striking angular rock style.
This is a crunchy, vigorously assembled package. Tim Karr should be considered a very important artist, attempting to reinvent a very important genre. All of which makes "Salvation or Bust" a very significant moment indeed.
---
Reader's opinions
---