Zuta – "I Remember" – a crispness that is missing from the underground scene
Written by Staff on 20 September 2022
Zuta is a 21-year-old artist who has been rapping just on 3 years now. He recently released his first single, entitled "I Remember". Zuta explains his music as revolving around positive things, but still having the ability to be braggadocios if needed.  Though expansive in style with warm keys, resonant horns, and thumping drums, Zuta knew what he was looking for in terms of the overall sound of the single, so everything flows together nicely. Considering this is his debut recording, the rapper is skillful and charismatic on the mic.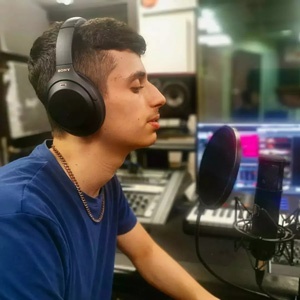 Throughout the track, Zuta comes at you with his crystal-clear and resonating voice, delivering flows that cleverly find a way to fit into the pocket of this jazzy and soulful beat, even when the pocket isn't all that obvious. He's hitting you with a stream-of-conscious rap, touching on everything from self-empowerment to the various philosophical aspects of ambition and how to rise above your daily grind.
The real joy is just sitting with "I Remember" and letting Zuta take you on this ride. There are a lot of twists and turns into his personal experiences and vision, which is always interesting, and always sounds deeply personal, as if he is talking to, and advising a friend. It's such a neatly packed and layered track, you'll catch something new each time through it.
"I Remember" is incredibly smooth and reassuring in its sound, regardless of the messages running across the surface. Zuta has locked into a sonic atmosphere that is infectious and ear warming, to say the least. His delivery is sharp, with a hint of confrontation, but never aggressive and noisy, which allows his flows to slide across the music without unsettling the warm colors of the production.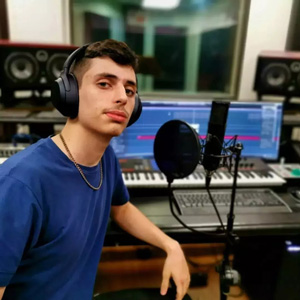 Zuta raps with a crispness that is missing from the underground scene, where much of today's trendy rap is made up of murky, often auto-tuned squeals. Zuta allows his technicality and wordplay strengths to shine, while still adding vibe to the track. Listening to Zuta is getting to reignite your love for the most fundamental aspects of hip-hop – a memorable delivery, strong writing, and great beat selection.
Zuta has got everything exactly where it needs to be on "I Remember". The rapper packs the song with astutely captivating rhyme schemes and never uses tongue-twisting wordplay just for the sake of it. Even though he is artistically ambitious, more than anything else Zuta strives to convey personality and substance through his raps.
If "I Remember" is an accurate representation of who Zuta is as an artist, then he will be setting himself up for a very promising career. Soon we will have a full testimony of the state of his art, when Zuta finally releases his album.
OFFICIAL LINKS:
https://twitter.com/ZUTA____
https://www.instagram.com/zuta1_
---
Reader's opinions
---