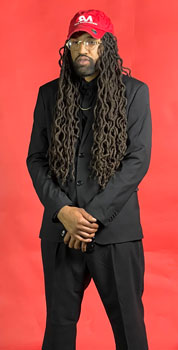 From the nation's capital emerges an artist that sets the standard for motivational music. Meet D-Real, a rising star that is taking the music industry by storm with his electrifying beats and inspirational lyrics. As the founder and chief executive officer of Real Motivation, D-Real is on a mission to inspire both young and old through his music and imprint.
Following the release of his smash hit, "Lombardi," D-Real has been taking the music world by storm, cementing his place as one of the most promising artists of our time. This explosive track boasts of phenomenal playback value, thanks to its upbeat tempo and thought-provoking lyrics that resonate with the listener on a personal level.
Inspired by the legendary Vince Lombardi, "Lombardi" is a masterpiece that captures the essence of success, determination, and winning. D-Real's unique flow and impeccable creativity shine through in every verse, painting a vivid picture of what it takes to be a champion in today's world.
"Lombardi" is an anthem that speaks to the winner and champion in all of us. It is a call to action, a reminder that with hard work, perseverance, and an unshakable spirit, nothing is impossible. With D-Real leading the way, Real Motivation is set to revolutionize the music industry and inspire millions around the globe.
OFFICIAL LINKS:
Instagram @dreal91
https://open.spotify.com/track/0seCLTbYhCTcUDRunBR6tf?si=07jTfT2sSIuR493ZTSseeA&app_destination=copy-link
---
Reader's opinions
---