Derek Davis, the chart-topping Gold record selling singer/songwriter releases new Single/Video "What Is Up Is Down" via Apocalypse Records.
Derek Davis is no stranger to the top of the music charts. As frontman singer/songwriter for the successful Arista Records rock band "Babylon A.D." Davis' songs achieved Gold record status and multiple Top 10 AOR chart success. His two recent iTunes Blues Chart #1 singles, "Mississippi Mud" and "Death Letter," from his album "Resonator Blues" released in 2020 shows Davis is at the top of his game.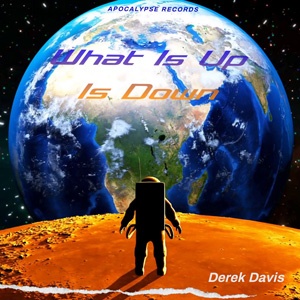 "As an artist, I find myself getting bored quickly," Davis explains. I've made albums and written songs in different genres Hard Rock, Blues, Soul, etc. So with this single, I wanted to deliver a song that has no musical limits. The song is a combination of different styles that just seem to fit the message of the song. The lyrics are My Truth' The way I see the cancel culture wars, the woke media, the world and the brutality of mankind over a difference in ideology which divides us as people". 
His new track What Is Up Is Down Is a thought provoking lyrical assault on today's institution's. The song's musical style of Rock/Progressive Soul and Adult Contemporary blend effortlessly together into a slow moving anthem, reminiscent of the great Marvin Gaye's classic "What's Going On". A haunting vocal melody, hypnotic drumbeat, and sonic sounding guitar twists and turns color the background of this truth laid bare vision of the world we now see spinning out of control. Or better yet, under control' of high tech, media manipulation and an overly aggressive government pushing the new woke agenda on its population.
"For freedom of speech and clear of thought, knows no place in the new found space, all truth denied"! 
"And big brother tech will bend your neck, make you kneel and make you sweat, don't get out of line"! 
And The World Goes Round and Round, Round and Round, What Is Up Is Down!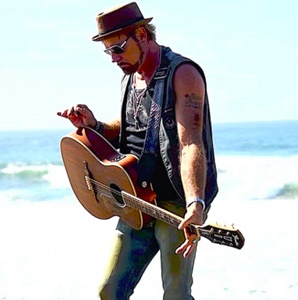 Derek Davis hails from Oakland CA. A natural-born singer/songwriter/musician and gifted performer, Davis began playing drums at the age of 11, later switching to vocals and guitar. He began his professional music career at the age of 16, writing songs, fronting bands, headlining clubs, bars, and other music venues in the San Francisco Bay Area. Discovered and personally signed by the legendary music mogul "Clive Davis" to Arista Records, Davis's hard rock band "Babylon A.D." achieved Gold record status on their debut self-titled release with multiple Top 10 AOR chart topping singles. Derek has released 12 records to date including his three solo records, "Revolt", "Revolutionary Soul' and 2020's critically acclaimed "Resonator Blues". As a former songwriter/co-publisher with Virgin/EMI Publishing Co. Derek has had many of his songs covered by other artists and several songs placed in films and TV, He is the consummate songwriter, singer, musician, producer and showman and has done extensive tours across the U.S. and Europe.
What Is Up Is Down is out now on all on-line music distribution platforms, the Video can be seen here!      
OFFICIAL LINKS
Listen and Purchase "What is Up Is Down" here!
https://derekdavis.hearnow.com/what-is-up-is-down
Official Web Site: https://derekdavismusic.com/
Youtube Channel: https://www.youtube.com/c/DerekDavisMusic
Spotify: https://open.spotify.com/album/6aeCyvB3jDEIv3CE3dxona
---
Reader's opinions
---