INTERVIEW: MultiFace is ready to start playing on festivals line-ups
Written by Staff on 11 October 2022
Jesse Green also known as MultiFace is an up and coming DJ, Producer, writer, and composer based in Houston, Texas. After his 2018 debut to the industry, he has made a storm in what could be considered a new wave of electronic dance music. MultiFace has made a number of recognized accomplishment since the inception of his career, first by opening for Dimmak Records artist Deorro on his Existence Tour. To working closely on set with former original Might Morphing Power Ranger Jason David Frank on his spoken word project, and becoming a newly appointed GRAMMY member to be nominated in 2022. MultiFace is currently writing a new original album while simultaneously composing music for an upcoming video game release titled Quest Arrest.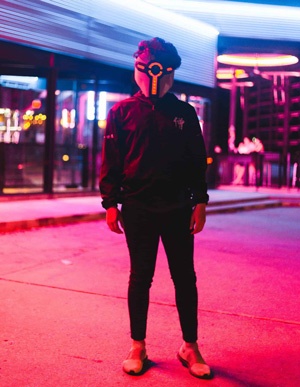 When and how did you get started producing music, and do you have any formal training, or play any instruments?
Multiface: I started producing music in the summer of 2014. Originally I taught myself how to play the piano in the summer of 2010 as a hobby that which then lead to me creating my own music.
For most artists, originality is first preceded by a phase of learning and, often, emulating others. What was this like for you? How would you describe your own development as a producer, and the transition towards your own style?
Multiface:   For figuring out my sound and type of music I wanted to create it was a process. You do a lot of trial and error over time. Taste testing all ideas to see what fits for you and only you. It's all a learning experience and definitely worth it in the end.
Who were your first and strongest musical influences that you can remember, and why did you choose the moniker 'Multiface'?
Multiface: Daft punk has always been the beginning influence to me creating music. The impact and influence they created over the years was incredible. I've never wanted to stick to one genre of music. I wanted to be versatile as possible and move my sound around. Hints the name "multiface" same sound just a different genre.
What do you feel are the key elements in your music that should resonate with people?
Multiface: What I strive for the most with my audience is to escape from reality. I love creating music that makes people happy and want to have a good time.
What do you think separates you from the crowd of producers emerging right now?
Multiface: Being versatile and always evolving. The more I place myself in different production processes the more I learn. So that way every year I'm growing from where I was before.
What is your process when composing a beat? Where do start, and what usually comes into your head first – the melody, the beat or the vibe?
Multiface: It depends on the genre for example if I'm creating house music i strictly start with the drums and groove. Compared to when I'm creating hip hop I start with the melody and vibe first.
How strict are you with genres, and what is your preferred genres and style?
Multiface: I'm never strict when it comes to creating because it's important to let your creation flow. A lot of the time artists get caught up on making the right song, but there is no right or wrong way of creating music. You have to let it flow with the process.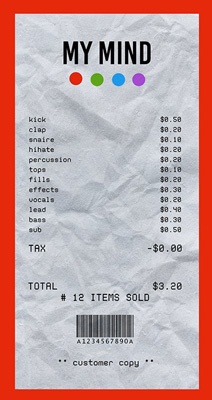 Which key ingredients do you always try to infuse into your production work, regardless of tempo and style?
Multiface: Melody is my main ingredient to music. You always want to strive for making music people can hum along with or sing along to whether it's at a concert or in their car.
How much do current popular songs from the radio or club scene influence your music, creative approach and/or production decisions? Is it something you pay attention to closely, or do you only follow your own template?
Multiface: The influence for club and radio music is important to me. Since DJing in clubs every weekend I see how the new music coming influences the crowd and it if works in both settings.
If you were forced to make a choice, which would you ultimately prefer – working up a crowd in a live setup, or creating music in the studio, and why?
Multiface: If I had to pick one I would definitely choose creating music in a studio. Don't get me wrong being in front of a crowd who loves your presence and your music is amazing. Especially when you've worked so hard to get to that spot. At the same time I love being in a studio and constantly creating new music for people to explore.
What is hardware/software set-up as a producer like? And what for you is the most important piece of gear or plugin in your production process right now?
Multiface: Having both in the studio is great! True hardware will get you the feeling you're trying to bring to your audience. While software is so fantastic for an all in one experience and it's a lot easier to find what you're looking for when creating music. All of the fab filter plugins are my favorite currently in the studio. They're so simple and versatile.
What has been the most difficult thing you have had to endure in your musical career, or life, so far? And how did you overcome that experience?
Multiface: For music this is something all producers can relate to and it's knowing when the song you're working on is complete and perfect. And allowing yourself to stop working on it. Of course nothing is perfect but we all wish to strive for it.
On the contrary, what would you consider a successful, proud or significant point in your life or career so far?
Multiface: I've had a good amount of accomplishments over the past few years with music. I think one of my top favorite accomplishment was opening up for Deorro on his existence tour.
Do write and produce exclusively for you own releases, or do you also do work for other artists?
Multiface: I write and produce for myself along with producing for other artists.
In general, do you consider Internet and all the social media platforms as fundamental in building a career in music today, and what is your personal relationship with the technology at hand?
Multiface: In the music industry today it's important to have a social presence for anyone in the music business. You need a digital footprint for not only your music but also your brand. I'm addicted to my phone in a healthy way I'm constantly striving to create brand awareness and that's all due to being consistent.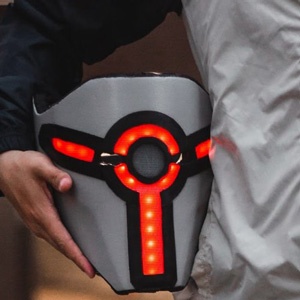 If someone has never heard your music, which keywords would you personally use to describe your overall sound and style?
Multiface: My two keywords would be exciting and refreshing.
Could you tell us something about your latest release, and which the highlights are, to watch out for?
Multiface: My latest single "My Mind" was new approach to house music I've always to try. Tech house has been in realm of creation for me and I see myself releasing more originals like it.
Putting aside any accolades or criticisms that fans, the industry, or the media may afford your persona or music, is there anything about you or your music, you think people may overlook, underestimate or misunderstand at all?
Multiface: I don't think the public misunderstands me. I do believe they want more from me and are excited just as much as I am for the next upcoming release.
If you had the choice to write and produce for any current international artist today, who would that be, and why?
Multiface: Currently one artist I would definitely want to work with on some tracks is Lauren Faith. Her voice is amazing and I could see her doing great on a house track.
Do you have a specific vision or goal that you would like to achieve in the near future?
Multiface: My main goal for the near future is to start playing on festivals line-ups.
OFFICIAL WEBSITE: https://www.multifacemusic.com
---
Reader's opinions
---