Curtis Bernard Terry, better known as Realitty, is a hip-hop artist who has been making waves in the industry since his debut in 2005. Born and raised on the Southside of Chicago, Realitty started writing raps in the winter of 2004 while waiting for the bus on his way to work. In 2005, he released his first single, "This the Year," which quickly became a local favorite. After naming himself "Realitty", he joined his cousins' rap trio, Underated and released his first solo album, "Through Da Eyez of Realitty," in the summer of 2006 to offer listeners a taste of the world as he viewed it.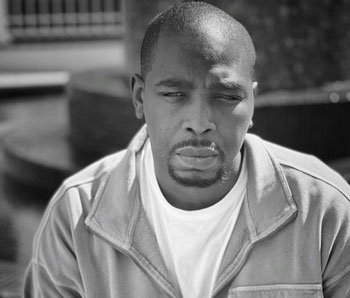 As a result of the album's success, he took the opportunity to sign with the independent label Studio B Records, where he spent roughly a year working on his second project, composing and recording songs for the album and guesting on tracks by other artists on the label.
Realitty returned to music in 2010 to join Kold Phyre Music Entertainment after a brief hiatus. He released a new song called "I'm Back" and got back to work on the album, "Alta Ego".
The album features a mix of hard-hitting beats and introspective lyrics that explore Realitty's innermost thoughts and feelings. It features a unique sound that blends classic hip-hop with modern production techniques.
The key pillars to creating an outstanding album project are maintaining a balancing between cohesion and variation, bright production flourishes, excellent lyrical content, minimal filler, and a strong statement from the artist. "Alta Ego" satisfies all of those prerequisites.
Realitty set out to perfect each track to ensure that it lived up to his high standards, and poured his heart and soul into the project. On listening to the record it soon becomes clear that "Alta Ego" promises to be a standout release in the current music landscape.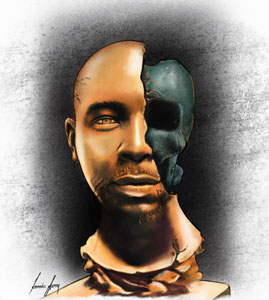 With his new record, Realitty has accomplished what many of his peers have yet to achieve – crafting a sonically-rich, thematically-sound, technically adept, and thoroughly enjoyable 12-track album. From the opener, "I Don't Belong", to the closing bonus track, "Where's Waldo", Realitty crafts a manifesto of purpose.
Listening to the album, good taste in beats is obviously another of the artist's many laudable qualities. Ultimately, Realitty's passion and devotion to the grind has certainly paid off on "Alta Ego".
In addition to his music career, Realitty has also completed his degree in law school and tied the knot in 2012. With the motivation to complete his projects and satisfy the listeners, Reality has launched his own record label, Underatted Music Entertainment.
Besides "Alta Ego", there are many releases by Realitty available to enjoy on all major streaming platforms. Fans can stay up to date with the latest news and updates on the album by following Realitty on social media.
OFFICIAL LINKS:
https://music.amazon.com/my/artists/Realitty/REALITTY
https://open.spotify.com/artist/3PbVYWwDHVPFmMBMNt2XqS?si=SzHwi0I_QM2blSWAaedjHw
https://music.apple.com/us/artist/realitty/1567007086
https://www.facebook.com/profile.php?id=100064104306526&mibextid=LQQJ4d
---
Reader's opinions
---