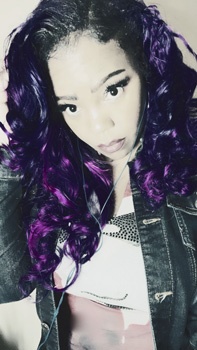 Hailing from Seattle, Washington, Sevenleafs is an up and coming artist with a penchant for writing infectious tunes and relatable narratives. Inspired by all things around her including sights, sounds and events, Sevenleafs' music journey began at a tender age where she started intuitively learning how to communicate with music, when words fail.
Being an avid storyteller, Sevenleafs is greatly influenced by real life, drawing inspiration for her music from personal experiences, allowing her to invoke strong emotions in people.
Apart from invoking emotions, Sevenleafs also seems to have a unique innate competency to ingeniously present music in multiple styles, all while maintaining a consistent brand, one of the factors that make this artist one to keep an eye out for.
With big dreams and plenty of energy to spare, Sevenleafs seeks to positively influence society with her music, and is well on her way to becoming one of the most exciting artists in our generation.
OFFICIAL LINKS:
Instagram
https://www.instagram.com/sevenleafsxo/
Spotify
https://open.spotify.com/album/3fe8o6KQzOCWWRqtC8fC3j?si=LSdyE3ZPRhSLz0MaO9CnZg
Website
https://sevenleafsmusic.com/
Soundcloud
https://soundcloud.app.goo.gl/LTjjqmrrBgtpZTeB9
YouTube
https://music.youtube.com/playlist?list=OLAK5uy_mHqie82LiY5Z5X9WjwU8pQhbfqpiJECxs&feature=share
Where To Buy Music
https://sevenleafsmusic.com/
---
Reader's opinions
---