Soul Poet – "Tell Me How To Live" – an edgy anthem for living life on our own terms
Written by Staff on 18 May 2022
Soul Poet is a singer, songwriter and producer who blends and defies genres with equal parts attitude and gratitude. His debut single, "Tell Me How To Live" aims to become an edgy anthem for everyone living life on their own terms. And while the lyrics hit hard, the sounds flow sweet and smooth with warm acoustic guitars, bass, keys, and a steady balanced groove.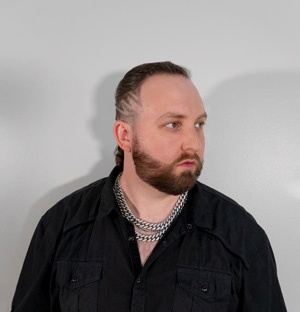 All the music, even the powerful strings and choir-like vocals are performed by Soul Poet whose multi-instrumental talents are nearly incomparable, save phenoms like Jacob Collier, Paul McCartney and Prince.
Soul Poet began playing violin at the age of 5, and plays violin, viola, guitar, bass, mandolin, and lap-steel at a virtuoso level. In addition to his instrumental talents, Soul Poet graduated college on a vocal scholarship and performs with an entertainment band singing everything from young MJ to modern top hits.
His voice slips easily into wildly different characters and his range (although it's not showcased in "Tell Me How To Live"), affords him the full tenor and countertenor spectrum plus an extended falsetto. His forthcoming songs will reveal new sides of his well-rounded artistry and chameleon character.
OFFICIAL LINKS:
Instagram
www.instagram.com/iamsoulpoet
Facebook
www.facebook.com/iamsoulpoet
Spotify
https://open.spotify.com/artist/6qCLzqbf6AOwUTFTZFQvKj?si=9kM7vDReTFiQvY2l0VtZYw
Website
www.SoulPoet.com
Soundcloud
https://soundcloud.app.goo.gl/8NzTmLXuRUQFS7847
Youtube
https://youtube.com/channel/UCdupuNmIuvYazc92rfdfiaw
Where To Buy Music
---
Reader's opinions
---