Tony Newbury – 'Over 21' harbors the kind of music that can captivate!
Written by Staff on 30 July 2022
The EP project 'Over 21' by Tony Newbury, was produced by Poetic Junior, Bwitdaheat and Newbury himself. It was recorded at ID Labs in Pittsburgh PA, the same studio where Mac Miller and Wiz Khalifa recorded some of their most famous records. The production is top-shelf, the hooks are sharp, and the verses are flashy. Newbury's vocal delivery sounds as commanding through crooning as it does dropping raw bars.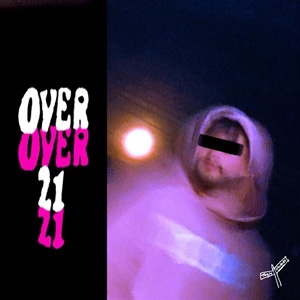 Clocking in at a concise 10 minutes and 46 seconds, the 5-track recording is filled with the kind of chart-ready melodic and rap material that his most famous peers would be proud of.
Tony Newbury implemented a specific formula to take you on a journey throughout the EP's duration, and he sets this up perfectly, almost better than his previous project "Westwood" which was an excellent album.
When an artist makes a serious attempt to tell the world who they are via their craft, they're at their best, and Newbury makes that evident here. His switch of flows, beats, and overall storytelling prowess on 'Over 21' is top notch.
On 'Over 21', Tony Newbury continues to effortlessly blend styles while showing he's comfortable singing as well as rapping. The opening track, "Roll Wit The Punches" acts like an appetizer that warms the ears up for the vocal and musical versatility across the rest of the project.
"Maybe" flows like languid, fresh stream, while "Encore" shows off Newbury's rapping skills, as he runs through his rhymes with an urgent edge. The song is absorbing and confident.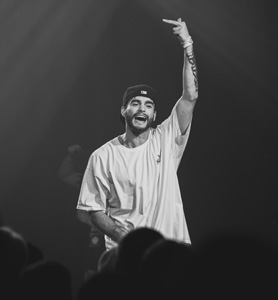 "1995" is a concise storytelling gem, as Tony Newbury runs through some of his personal experiences and his ancestry, in under two minutes flat. The EP closes with "Can't Sleep", which embodies uniqueness, finesse and an incomparable amount of swagger all at once.
Newbury's varied styles and speeds leads you through each song on this recording without a hitch. He bends his flow around every turn of the beat to make it as tight as possible.
'Over 21' harbors the kind of music that can captivate so much that all you want to do is sit back, listen to the sonic beauty, and soak it all up. Few other artists take such a creative yet effortless approach in blending styles and crafting lyrics.
Newbury makes his intricate sound seem so effortless. The result of this artistic exploration is a handful of songs that are an intense pleasure to listen to. Clearly Tony Newbury is making serious strides to firmly establish himself in the game.
OFFICIAL LINKS:
https://www.instagram.com/realtonynew/
https://www.tiktok.com/@realtonynew
https://open.spotify.com/artist/3QwA4PM4uveX2d4L6pRNdl?si=ljIPUSTlSxebZlGRtpT_GQ
https://soundcloud.com/tonynewbury
https://music.apple.com/us/artist/tony-newbury/1435138946
---
Reader's opinions
---