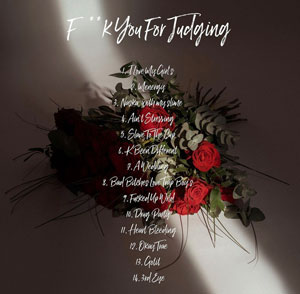 Trae K from Germany has been getting a whole lot of views on his new music. Trae K recently dropped his music project "Fuck You For Judging". The project received excellent reviews and Trae K is scheduled to release even more new music, soon this year.
He has been in the studio heavy and recording lots of new music and posting snippets on his verified Instagram profile for his fans and supporters to see. Some songs from the project include, "A Wedding", "Menergy", "I Love My Girls", "Bad Bitches Love Trap Boys", & more.
Trae K has new music on the way with great collaborations from top producers and artists. The future is looking bright for Trae K. He started local and now his influence is international. The story of Trae K is a success story of what happens when you never give up. Most recently, Trae K has released a new song called "I'm Ready" and his fans and supporters love the song.
OFFICIAL LINKS:
SPOTIFY: https://open.spotify.com/artist/11g9ADQRoHDlJpJgBrTXBQ?si=yYBs_NVCRVSto8j9SPh4EA
INSTAGRAM: https://instagram.com/traeballin
---
Reader's opinions
---