Two Charuson has worked for three decades to hone his craft, learning a variety of instruments along the way in order to create his songs. Born in Thailand, he was schooled privately in the British countryside. This exposure to an alien culture represented an early culture shock, but it also opened up a new world musically. Forced to attend church, he learned to sing traditional hymns and to adapt to British cultural influences. He found solace in picking up a guitar and idolising  Eric Clapton, Prince, Fleetwood Mac, Neil Young, Elliott Smith and Joy Division.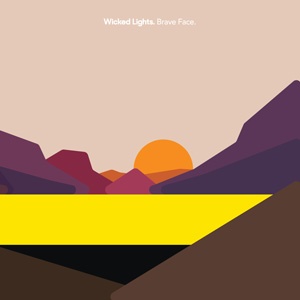 Later, Two branched out to even more genres, attending a wide variety of musical performances in London and from many genres. Soon after graduating in Business Economics, he began to travel to different parts of the world and in doing so applied a philosophy of open mindedness which he had discovered in music.
The music of Wicked Lights has evolved from these experiences and touches on themes of disillusionment, joy, love, sadness, courage and playfulness. Today Two lives and works in his native Bangkok, using his music to express the conflicts of identity that his background inevitably creates, but also exploring those same conflicts in the cosmopolitan, increasingly uprooted Thai capital itself.
Playing most of the instruments by himself, Charuson has been able to create a unique and wholly personal response to these conflicts, creating in the process a musical style unlike anything else in the Thai landscape.
Charuson's Brave Face, with its terse and worldly – even bitter – lyrics showcases songs which are both melancholic and filled with yearning. Acoustic guitars are laid over driving beats, giving a folksy texture to most of the tracks and allowing Charuson's earthy, smokey voice to operate at full range.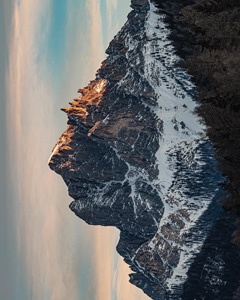 The suave and nostalgic modulations of a song like "Budapest" give back-up to its bittersweet hipster-world weary lyrics : "Yeah you didn't know, Let me know, Are you moving on? Let me know." In "Edin" or "Lovewillalwaystearusapart" Charuson gives us a homage to The Smiths and, one could say, to 90's singer-songwriters such as Suzanne Vega.
In the brooding "The Hills" an organ backdrop and ponderous beat provide a setting for darkly mystical lyrics : "Only fear is alive, Let the hills come alive. In the nether, Never settle for the dark." All of these songs exude a complex lyricism and an ominous sense of human fragility.
They also reveal Charuson's intimate awareness of British and American songwriting of the last thirty years, unusual in a Thai artist committed to exploring the same musical themes. It's a world away from most other music being created in Thailand today.
OFFICIAL LINKS: WEBSITE – SPOTIFY – ITUNES – BANDCAMP – FACEBOOK @wickedlightsmusic – INSTAGRAM @wicked_lights
---
Reader's opinions
---