Maven Gray – "Darth Vader" thrives on energy and momentum!
Written by Staff on 11 August 2022
Maven Vesper Gray is a self-taught singer, rapper, producer, and engineer out of Houston Texas. Totaling over 17 years in the game, he spent 12 of those years in a group before going solo 5 years ago. During which time he created what he calls "Wavy Trap", by blending ambient sounds with trap elements. This results in a smooth ear-warming aura, propelled by aggressive 808s, snares and hi-hats.   Maven Gray is an outlier working in an industry constantly searching for new talent, and a genre redefining itself as quickly as it grows in popularity.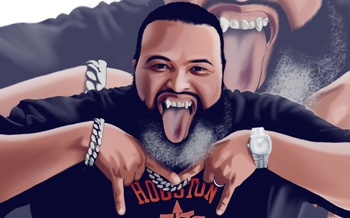 Notwithstanding the dark ambient atmosphere on the intro his single "Darth Vader", Maven Gray crafts an equally-threatening sound, bringing his menacing verses to the forefront. His undiluted creativity simply never dips, as he cuts through the backdrop for a fantastic, multi-faceted, headline-grabbing assault that thrives on energy and momentum. It's at once an eerie, muscular, hugely impressive recording, packed with sheer, raw lyrical rollercoasters.
"Darth Vader" is a riveting journey, from the first bar to the last. Even if you had never previously listened to a Maven Gray record, you could probably guess, based on this single alone, that this guy is carving out his own lane. On top of all of his fine penmanship and fully-fledged abrasive flow, the track also benefits from a solid production. "Darth Vader" capitalizes on what Maven does best while expanding his luxurious palette with impeccable embellishments.
More than anything though it's Maven Gray's voice that shines through on this project, and that's impressive considering the potential for show-stealing production. Maven's vocal performance and impeccable delivery, truly makes this project glisten. It feels like the artist understands his sound and place within his music more than ever before. Maven effortlessly finds a pocket and raps in a way that exudes extreme confidence.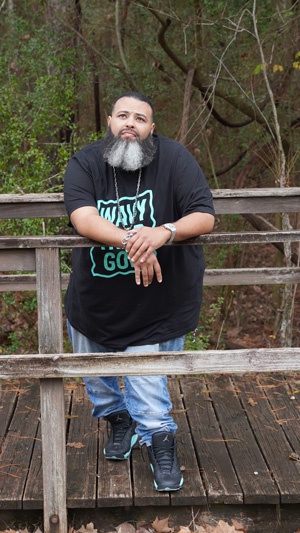 "Darth Vader" hosts a powerhouse of an instrumental, and is one of those songs that you have to run back after you first hear it, as it creates a dramatic and theatric experience. There's a level of quality shown here that can only come with a sharpened skillset. Moreover, at this point in his career, Maven Gray openly relishes in his authenticity and originality, which is way above the watermark, set by his current contemporaries and peers.
Maven Gray is constantly improving his aesthetic. As the production for his singles and album releases improve; his writing and delivery does the same. Maven is firing on all cylinders here, delivering at the highest level, verse after verse, submerged in chilling confidence that has him funneling every line straight to your ears. It's a true show of the undeniable chemistry he has with the production. "Darth Vader" delivers a series of hard-hitting bars delivered with rugged flows, backed by immaculate production.
"Darth Vader" is another feather in the cap for Maven Gray as he continues his perfect run of releases. It is everything you would expect from an artist of his caliber. The single proves Maven has one of the most original blueprints in the game, convincing us to buy into his sonic aesthetic each, and every time, because it lives up to the promise.
OFFICIAL LINKS:
https://www.tiktok.com/@mavengray?lang=en&is_from_webapp=1&sender_device=mobile&sender_web_id=7108398540774721070
https://instagram.com/mavengray?igshid=YmMyMTA2M2Y=
https://youtube.com/channel/UCoZShw9WE9iUJ63ETpVMInw
---
Reader's opinions
---