BADiSUN – "Roses" Highlights His Talent for Crafting Intoxicating Grooves
Written by Staff on 8 January 2023
BADiSUN is a solo project currently based in the UK and led by artist TJ Whiting. This musician defies genre boundaries and incorporates a mix of alternative trap, rock, and indie into his music. BADiSUN made a splash with his debut single, "Out of Luck" which features a blend of electronic effects, synths, and 808s, alongside emotive vocals, which he followed up with the blockbusting track, "Bilingual". While drawing inspiration from artists like MGK, I Prevail, Linkin Park, Iann Dior, and the Kid LAROI, BADiSUN remains true to his own emotions and unique style, never compromising accessibility in the pursuit of originality.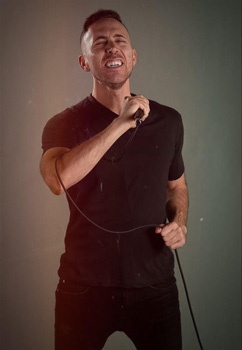 BADiSUN continues to exude confidence on his brand new single "Roses", which manages to straddle classic alternative sounds with the contemporary new wave of genre-blending superbly. Like everything else, BADiSUN has sleek production work propelling to even higher heights. Boxes continue to be checked off here, starting with TJ Whiting's expressive, nuanced pipes, the heartfelt lyrics, the catchy choruses, and the excellent arranging skills.
"Roses" continues to find BADiSUN ascending toward top tier artistic status. He fits the new brand of popular crossover artist who appeals to a wide variety of music fans. TJ Whiting is no ordinary musician and definitely has chops and an appealing style in whichever project he puts his extraordinary skills to work. The results of his compositional and performing work are as positive as the future certainly looks bright for BADiSUN.
BADiSUN's vocals are often the most compelling here – simultaneously fresh and streetwise. His lyrical game is strong too, with a masterful balance of emotion and straight-talking in the verses. On "Roses", a broody piano riff and skittering percussion underpins a litany of affecting lines, which have enough fight in it to counter any wound-licking. "What they know about do-or-die choices? It's life on line, you can breathe or suicide, roses. Ways to choose so many, 'bout to be a road trip. We move, we learn, you can't get paid till you earn it."
Musically, "Roses" is already a home run, but paired with the heart-wrenching lyrical content, this track is sure to be one that fans will easily latch onto and relate to. The way BADiSUN reflects inward on the opening verse, pulls the listener in from the start. "Drinking on my lone, while I'm burning, ah. Closest faces keep on turning away. Still I need to feed family, I improve, cannot lay. Time is ticking, hope is falling, I pray." The song has a certain "haunting" element which has created something really unique for BADiSUN.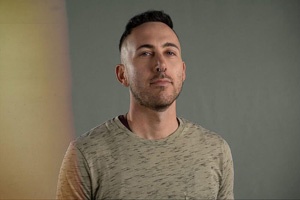 Droplets of resonating piano, and trap hi-hats are mixed throughout the track, along with a blend of urban melody interlaced with harmonies that create a sophisticated and complex sound. The layered sound isn't overwhelming, though, and each layer only adds to the intoxicating groove of the song. These aspects work together perfectly and highlight each new sonic element individually.
As a new artist, BADiSUN doesn't have any full-length projects to date and has released a total of three songs on streaming platforms at this point. But, what BADiSUN is still building in content, he more than makes up for in talent.  "Roses" certainly does it's job in letting him further exemplify his skillset for creating authentic, catchy tracks and reaching a wider audience. Keep an eye out for BADiSUN, because his star will only continue to shine brighter with each subsequent release.
OFFICIAL LINKS:
Official Website: http://badisun.com/
TikTok: https://www.tiktok.com/@badisun
Facebook: http://facebook.com/iambadisun
Instagram: http://instagram.com/iambadisun
ReverbNation: https://reverbnation.com/badisun
Tidal: https://listen.tidal.com/artist/34987518
Spotify: https://open.spotify.com/album/1A9lPyFmkclZcgj82xgbGZ
Apple Music: https://music.apple.com/us/album/roses-single/1658644562
---
Reader's opinions
---