Hartsel – "A Place For Us" – a plethora of infectious hooks, and amazing sonic transitions
Written by Staff on 6 November 2022
Much like the legendary influences who preceded him, the Waterloo, Iowa based artist Hartsel is a special talent. His artistry offers a bridge between the past and the present in an authentically soulful way – a range best showcased in his album "A Place For Us". Soul, R&B, Pop, Rock and even Dance flavors are bundled together in a kaleidoscopic festival of emotion and sound across 10 intense tracks. The title track, "A Place For Us" is a fantastic opener and is sonically impressive with its rich harmonics and throbbing beat. As the song builds, you get an immediate sense that something great is coming.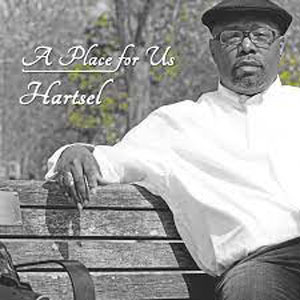 Hartsel's voice is pointed and resonant, sitting comfortably between the rolling basslines and jangling guitars. The muted strumming and slapping drums on "I Can Remember" synthesize a diverse range of sources to create something nostalgic and entirely distinctive.
Both timeless and futuristic, familiar but not retro, the balance of classic and daring is perfectly calibrated throughout this recording, as Hartel's intoxicating melodies take us back and forth through time.
On "Linger", he switches into a soulful R&B mood, where slow-burning instrumentation and lush harmonies support the force of his lead vocals. Hartsel completely flips the sonic template on "The Lovers" where ringing guitars and fast-paced percussion, fire up the bombastic arrangement.
"3AM Still Dancing" unleashes the synths and the electronic dance music grooves as Hartsel steps from disco to techno and back, highlighting the fact that his music knows no boundaries. "Take It Back" is another buoyant mid-tempo banger in which the singer-songwriter thrives.
It's consistently distinguished by Hartsel's greatest strength, a powerful sense of melody so often missing from contemporary popular music. "My Number 1" bounces from bar to bar with a head-nodding beat and an irresistible and inebriating melodic pull.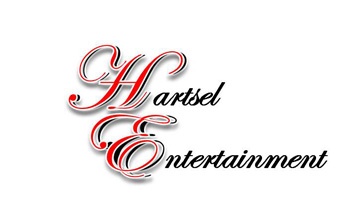 "Lost Time" swings and sways through sentimental balladry, with Hartsel's voice always being the centerpiece of attraction. All of which takes one-step further with the beautifully executed "Lonely Star".
The track starts subtly with an ethereal echoing lilt to the verses. But surprises are not far away, as the choruses lay down thick layers of crunching guitars which underscore robust vocal hooks. Hartsel's voice reaches epic levels towards the end of the song.
The album ends on high note with another energetic, dance-orientated track, entitled, "You Should Be With Me Tonight". It once gain highlights both Hartsel's flamboyancy and versatility. In hindsight, the songwriting is immaculate on this album, and there are plenty of sonic twists along the way.
Often, the record demands you turn the volume to 11, if you haven't done so already. Thanks in part to a plethora of infectious hooks, amazing sonic transitions, and an overall vibe that we may all need right now in these unpredictable times.
The album, "A Place For Us", acts as both a tribute to the styles of music that inspired it and as an actual artistic statement from the singer-songwriter Hartsel himself. The result is an album of an impressive caliber, and its achievements are bound to woo fans from a number of genres, due to it successfully churning out borderless top-tier tunes.
OFFICIAL LINKS:
Instagram: @hartselc.shirley
Twitter: @HartselC
Facebook: https://www.facebook.com/hartselc.s/
---
Reader's opinions
---