AlexD – "Life Passing By" was born during pandemic isolation
Written by Staff on 5 January 2022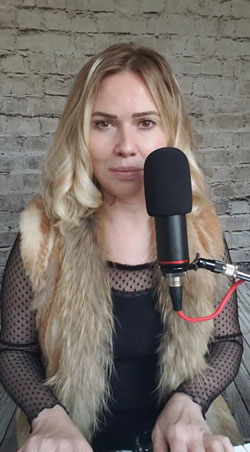 I do a bit of everything: sing, play piano, write songs, lead several IT projects, raising my beautiful daughter, but striving for an opportunity to do much, much more! The song "Life Passing By" was born during pandemic isolation when I realized that time is going so fast and what do we do with it? We each have 24 hours in a day but the question is – how do we spend it?
I know, I am not the only one thinking like that. There are bunch of people out there who would like to do more with their lives but don't know where to starts or whom to turn to…that's why the lyrics of the song say that together, we can take care of anything and together we can "fix" it.
This applies not only to our lives as individuals, but also to us, as human beings, as humanity – together we can fix many things on this planet! I guess, my message is Mental Positive: positive thinking, don't be afraid to reach out for help and TOGETHER we can take care of anything. Join me on my Mental Positive musical journey! Much love: AlexD.
OFFICIAL LINKS:
Instagram
@alexandra.dot
Facebook
https://www.facebook.com/AlexandraDotMusic/?ref=pages_you_manage
Spotify
https://open.spotify.com/artist/4aHGYXNt9tAnppb8cSa9No
Youtube
https://www.youtube.com/channel/UCH17wZQ0IwmgcrYTn2MlPaQ
Where To Buy Music
connect@alexandradotmusic.com
---
Reader's opinions
---