Flock Gotti is a music-recording artist from Bronx, New York. Flock Gotti has been making music seriously for two years, but has had a love of music since he was younger. Flock has been making a lot of noise in the music industry and has gained many fans and supporters. Gotti has received over one million music streams online. Some fan favorites include, "Go Mode", "The Perfect Vybe" "About You" and "Lobby Girl". Flock Gotti has been in the studio, and is scheduled to release new music soon.
Interview with Flock Gotti:
What is your real name & stage name?
* My real name is Norman and my stage name is Flock Gotti
Where are you from?
* I'm from the boogie down bronx
What do you do?
* I'm an artist that has a unique sound which can be classified as singing or rapping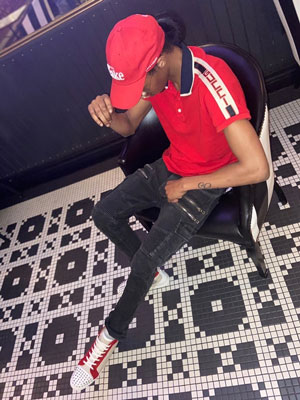 How long have you been in your industry?
* I've been making music for around 2 years now
What is your biggest accomplishment?
* My biggest accomplishment would have to be earning 1 million views on SoundCloud
How has COVID affected you on your journey? 
* It hasn't really, if anything it motivated the journey even more
What's your next move?
* My next move is to work on my social presence more then get ready to drop my second ep.
Are you working on any projects?
* Yes, I'm working on my second ep of my music career
Where do you see yourself in 1 year?
* In 1 year, I see myself more relevant within the music industry making major headway and turning heads
Is there anything else you want people to know about you?
* With me there's a lot of big things to come and there's always excitement around the corner. You never know what your going to get
OFFICIAL LINKS:
Instagram:
https://www.instagram.com/therealflockgotti_/
Facebook:
https://m.facebook.com/therealkingflock/?msite_modal=composer&notif_t=aymt_simplified_make_page_post&notif_id=1578874756591761&ref=m_notif
SoundCloud:
https://m.soundcloud.com/user-29528450
YouTube:
https://m.youtube.com/channel/UCic9J5JlFFIKH-LD87T8CGg
Spotify: https://open.spotify.com/artist/2MWfClwJYElAppvlCdJHW7?si=lMd4I6m2SD2TOBF3OirS1g
Apple Music:
---
Reader's opinions
---