Jovan Marie – "Less Talk More Action" is ready to mesmerize you with her harmonious confidence!
Written by Staff on 16 July 2022
Showing rather than telling is more effective when it comes to getting things done. In life, expressing objectives by actions rather than words always has a greater impact. "Less Talk More Action", a catchy song by Jovan Marie, really drives home these points. When I first listened to "Less Talk More Action," I was astounded at how its alluring tone managed to draw me in.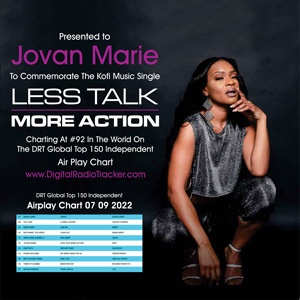 The lyrics of this song are delivered in a direct manner by Marie, as her vocals float through the aural landscape. "Give me what I want, I need it right now, not later," Marie sings in the chorus, inducing the listener to comply with her requests after being mesmerized by her harmonious confidence.
Throughout the song, Marie makes it clear that she is an adult who, quite plainly, has no time for games. "Less Talk More Action" is effective as both a head-nodder and a hip-mover. The heat in this song will certainly help the sun come out for the summer.
"Less Talk More Action" has also gained popularity on the charts, peaking at positions 192 on the Digital Radio Tracker Top 200 Airplay Chart, and at 92 on the Global Top 150 Independent Airplay Chart, respectively. In addition, Marie intends to astound everyone with the next music video for her song "Less Talk More Action."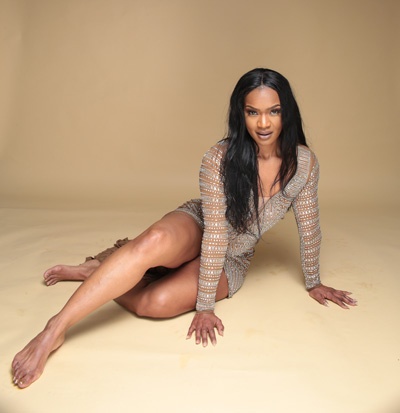 In the video, when she is with her partner, Marie appears to be a sweet and innocent person, but when he isn't looking, she will be cunning and malicious. Marie wants to convey to the audience that people and things are not always what they seem, by using slick visuals and the juxtaposition of multiple scenes.
The summer anthem "Less Talk More Action" is unquestionably a banger that perfectly fits the season, and Jovan Marie is only getting started.
Saturday, July 16, 2022 sees Jovan Marie performing in Las Vegas, NV at The Event Plaza at Whitney Ranch brought to you by NAAN Radio Indie Artist Summer Tour Festival.
Jovan Marie and KOFI presents 'Less Talk More Action' is available on all platforms. When you download the song and send proof to Jovan Marie's Instagram DM along with your name and email, her sponsor the Baron Jay Foundation will send you a 4-day accommodation certificate to Jamaica or Hawaii.
Jovan Marie's Instagram: @4jovanmarie
@naab.radio  @baronjaylittleton  @digitalradiotracker  @joenevstop
---
Reader's opinions
---