Originated from Pori Finland comes an artist who combines high belly synths with a dash of Rock & Roll, EDM elements with slices of Funk and your musical stew is ready to go. With an attitude-filled vocal performances and universal stories inside the lyrics, anybody and everybody can find a story to relate to. Willjoy was born in the late 1980s and you can clearly hear the influences from the decade, but with a modern twist and flavor added to it.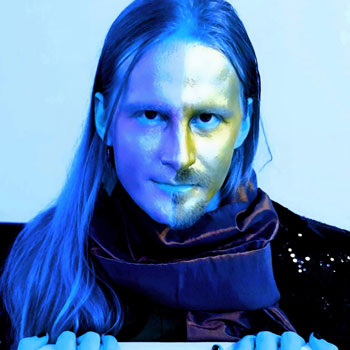 Whether it's to make you dance or to light a candle in the dark, the versatility of the soundscape will keep you on the edge of the seat or jump up and down while listening. Willjoy is a singing storyteller who takes poems, rhymes and life advice and compiles them into songs. Through sounds and lyrics that can lift your spirits up or get you into a deep soul search of your inner psyche.
Inspired by artists like Nine Inch Nails, Depeche Mode, INXS, RHCP and Calvin Harris gives enough versatility to last a lifetime in the music industry. In the rawness you can definitely hear the passion, heart and curiosity that takes form in producing genre altering sound worlds.
"Trying to do something original and stand out from the crowd has always been a drive of mine and music has made that possible."
Coming from a poor blue collar family the work ethics have been embedded into Willjoy's workflow. They say that the working ants can lift up to twenty times their own body weight and for the first time in his life Willjoy feels that it could be even more.
"I didn't have it easy growing up, but despite that I got to try different things in my life. I worked in various lines of work, but always felt out of place. With music I felt that I had found my home through sounds and the stages that come with it."
OFFICIAL LINKS:
https://www.facebook.com/profile.php?id=100070424821809
https://twitter.com/WilljoyOriginal
https://www.instagram.com/theoriginalwilljoy/
https://www.tiktok.com/@willjoyoriginal?
Will Joy – YouTube
https://www.theoriginalwilljoy.com
---
Reader's opinions
---